In 2071, the San Diego Chargers officially opted to relocate to Seattle become the Seattle Storm once again. However, the USBL, San Diego, and Seattle agreed to recognize the Seattle Storm as a technical revival franchise keeping the history of the original Seattle Storm (1980-2007). The San Diego Chargers franchise agreed to keep the history of the franchise from 1989 to 2070. The Oklahoma City Thunder franchise agreed to remove the Seattle Storm's history from their history. This pact also have the league recognize the San Diego Chargers franchise as a technical inactive franchise until a new franchise is born with the same name is born either through relocation or expansion.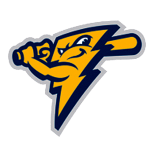 Ad blocker interference detected!
Wikia is a free-to-use site that makes money from advertising. We have a modified experience for viewers using ad blockers

Wikia is not accessible if you've made further modifications. Remove the custom ad blocker rule(s) and the page will load as expected.